Welcome to my resources for food bloggers page. Sometimes it is hard to know where to start when you start food blogging and you have so much you need, therefore I decided to put everything in one SIMPLE PLACE for you!
I hope you find my resources for food bloggers useful and I promise to add new places that I learn about as I go. So check regularly for updates!
I have also split it up among the different stages of food blogging and if you're looking for a particular food blogging resource do let me know.
Getting Started With Your Food Blog
How To Start A Food Blog – I have put together a guide for you showing the key steps of starting your first food blog, along with screenshots so you can feel like someone is with you every step of the way. You also have the opportunity to download it in PDF format so that you can refer back to it whenever you like. It is the exact same screenshots we took when we started our blog and we hope it helps you get your head around the technical elements of your first food blog.
Our Twice Weekly Food Blogging Newsletter – We also have a newsletter that you can join. We share with you our stories of life as food bloggers, our past food blogging mistakes and so much more. It is totally free and many of the things we share we don't take about anywhere else!
Our monthly food blogging Podcast provides key information to help you create, build and grow your own food blog. With key topics surrounding blog creation, traffic and monetising taking centre stage.
We also include case studies for exactly what we have done and achieved here on RecipeThis.com along with sharing our knowledge from more than a decade in internet marketing.
The 10 First Stages Of Food Blogging – So you've decided to create a food blog. You're then told you must do this, do that and then do the other. Before you know it information overload is driving you absolutely crackers. In this blog post I have gone through the first ten things that I have done on Recipe This and with me all spread out it makes it a lot easier to get your head around the basics so that you can be writing recipes as soon as possible!
Our Monthly Income Reports – We publish our income reports every month on RecipeThis.com so that we can show you how we are personally growing our blog and to help you do the same. It is also a way for us to keep on the ball as we know what we do over the month is going to be public knowledge. It is also a great way for you to see the sources of income we use in order to monetise your own food blog.
Godaddy Auctions – Godaddy auctions I the perfect place to get started with your food blog domain name. It is where we bought RecipeThis.com and it can really help with the domain selection. You can search by expiring domains which is basically domains that the owner no longer wants. Many people use it to help choose a niche to enter because they are confused with all the different choices. I personally use it because I can get a fantastic domain name for a very cheap price!
Name Cheap – Name cheap is a fantastic alternative to Godaddy if you want a brand new domain name. It is quick it is easy and it is cheap. All our domain names are registered with name cheap and once we have bought them on Godaddy we will wait for the cooling off period and then transfer them over onto our NameCheap account. It is also more secure to have your domains and hosting in different places. Just like with your banking you wouldn't have your mortgage and savings in the same place.
BlueHost – What can I say about Bluehost other than to say they are AMAZING. If you're starting a blog you need BLUEHOST. It is cheap, it is easy to use, it is reliable and it is perfect for getting your head around blogging and the technical side of things.
Many people will come to food blogging with a desire to create amazing recipes. They wont have any knowledge in the finer technical elements and BlueHost is like the baby step.
The Genesis Framework – Our most recent theme here on RecipeThis.com is the Smart Passive Income Theme. We love it because there are many sections, it is easy to set up, is great for food blogs that want to be unique and a perfect starter theme. Also since moving to this theme (which is also mobile friendly) we have seen a big increase in our SEO traffic.
Other favourites of ours from Genesis include the Café Pro Theme, Magazine Pro, Divine Theme & the Lifestyle Pro Theme.
You can read our full review into using Genesis and the Daily Dish theme by clicking here.
When I first came across the Smart Passive Income Theme a few years ago I fell in love with it. It was a dream theme that had been made for mobile and looked like it had cost thousands to be made. Yet now it was available for us to have on Recipe This. It also has a magazine theme making it perfect for food bloggers.
It was also one of the easiest that we have ever put together and is perfect for whether you are a newbie or a food blogging veteran. PLUS I hate the idea of spending thousands on my design of my blog and at this price you can't go wrong!
Top 10 WordPress Plugins You Must Use On Your Food Blog – It is also important for your food blog that you have good quality WordPress plugins running on the site. I have been working with plugins for years, some have been good, some have been terrible. But I have put together my favourite 10 and the good news is that the majority of them are free!!!
Thesis Framework – Thesis is another favourite and the best framework you'll ever find for SEO. Bloggers that have been on Thesis and have moved away from them have encountered a drop in search engine traffic. Apart from Recipe This all of our sites are on Thesis. It can take a while to get your head around, but when you see how simple your site is to load and the visitor experience then you'll be impressed. Though, it is hard for a newbie to get their head around that it is better left to when you have a bit of experience. Or like us use the Themedy Skins to make it easier to use.
Shutterstock – I love shutterstock and they have some fantastic packages. I pay a set fee to be able to download 350 images per month. I buy this once a year now and it is a great source for vectors for viral graphics for Pinterest. It is thanks to Shutterstock that I have such a beautiful Podcast background and that I have lots of great vector graphics throughout my site.
Blubrry – We use Blubrry as our cloud/hosting for our Podcasts. It is a great site and we have used it on our previous Podcasts too a long time before we even had Recipe This. They are all very well priced and we have never had any issues with them.
Driving Traffic To Your Food Blog
Tailwind – We love Tailwind and it has been responsible for us doubling our Pinterest traffic. It makes scheduling so much easier and it is the only scheduling pin that we personally use and trust for Pinterest. Also, if you are offering sponsored content services, the unique selling point is that you can drip feed their product through your social media.
As well as this you also have the Tailwind Tribes. An excellent place for bloggers to be able to find pins that they can share with one another.
Move up the text for subscribing to the newsletter to the section after FB group and then lose the box from right at the bottom as it flows better.
Social Warfare Plugin – Social Warfare is what we use as our official social media sharing buttons here on Recipe This. It is very important that you have quality social buttons that work across the board. We have tried others in the past but they have never been as good! You can also have it set up so that it stays on the bottom of the screen when your readers are viewing your website for increased social sharing!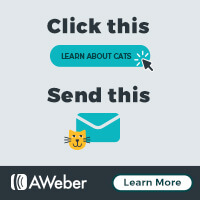 We have had a long running relationship with Aweber and have used them since 2005. They have a much better success rate in sent emails compared to their competition. They also have a lot of A/B testing and you can create huge follow up sequences so that you can make passive income with them.
I also find that Aweber offers the best value for money with everything that is included in the price for the service. They also offer a fantastic trial when you sign up with them.
Subscribe To Our Food Blogging Newsletter
We reveal many of our stories from over a decade in internet marketing. It should be called the good, the bad and the ugly because it really is the true reality. I will make you smile, cringe and cry with my stories of blogging.
10 Stages To Promoting Every Recipe Post – Once you have created a recipe on your food blog and hit the publish button you now have the important work to do! You should be marketing every recipe you produce otherwise just your mother will be seeing your recipes. I have put together a ten step plan for what you should be doing to promote every post! Once you have done this a few times you'll find it really easy to get your head around it.
What your recipe posts should look like – Forget putting ten large recipe images on your recipe posts these are what they should really look like. You should have monetisation, the chance to upsell to your visitors, social media sharing, fast loading of posts and a good introduction and then there is the SEO.
75 Ways To Promote Your Next Recipe Post – Traffic is key to the success of a food blog and this is 75 of the best ways to promote your next recipe. Use this list like your bible and look at mass promoting just one blog post a month and see the results that it can bring you.
The Three Stages To Completing SEO – SEO is a really big deal on a food blog and in the long run you should expect for at least 6 out of every 10 visitors to your site to have come from a search engine. Plan your food blog around SEO and you will get excellent results and still give your readers a fantastic experience. I have also put together my strategy for long term SEO results and this is what I have used in all my sites and its good because it WORKS.Save
Save
Save
Save